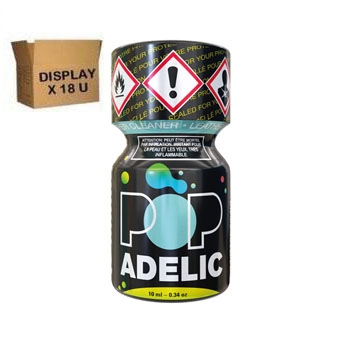 View full size
This new bottle is everything you could want in a propyl cartridge. Warm aroma, long lasting and without side effects. Popadelic is perfection in the world of Poppers!
Composition: nitrite of propyl
Bottles of 10 ml
Boxes of 18 units
(Be careful, certain products can be freely sold in certain countries but forbidden in the others within the EEC, every customer thus has to verify the correspondence of the product imported with his national legislation)

No customer comments for the moment.
30 other products in the same category: